Quick Updates:
SUMMER Sunday Service Times:
Orthros 8:15am, Divine Liturgy 9:30am
Saturday, June 15th: Saturday of Souls

Orthros & Divine Liturgy @ 8:30am followed by Memorial Service
Sunday, June 16th: Pentecost

Orthros 8:15am
Divine Liturgy @ 9:30am
Vespers w/ Kneeling Prayers following Liturgy
Ordination Reception for Fr. Andrew Giourelis (all are welcome)
Sunday, June 23rd

Orthros @ 8:15am
Divine Liturgy @ 9:30am
Goodbye Reception for Fr. Dimitri Moraitis (all are welcome)
Welcome
Welcome to our parish website! We hope the information contained here gives you a glimpse of the vibrant and loving community that we at St. Spyridon are. Thank you for taking a few moments of your valuable time to visit with us in this website.
Our parish belongs the greater Metropolis of Boston under the spiritual leadership of His Eminence Metropolitan Methodios. Our community is comprised primarily of people of Greek heritage, but we have many others from varied ethnic backgrounds.
We are grateful to God for pouring out upon us His great and unfathomable blessings, and we realize that it is our responsibility to share these blessings with the world around us.
Whether you are an Orthodox Christian arriving in the Worcester area and looking for a new parish to call home, or are just interested in learning more about our Faith –and your own Christian roots– we invite you to explore this website and visit with us in person.
Thank you and may the Grace and Love of Our Lord and Savior Jesus Christ be with you.
+Fr. Dimitri Moraitis
Upcoming Events
Fr. Dimitri regular office hours
Jun 18 3:30 pm
Food Pantry Meeting
Jun 19 6:30 pm
Summer hours begin
Jun 23
Divine Liturgy
Jun 23 9:30 am
Apostle's Fast Begins
Jun 24
Fr. Dimitri regular office hours
Jun 25 3:30 pm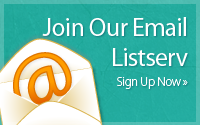 Church Office Hours:
Monday-Friday 9am-5pm