Quick Updates:
• Wishing Everyone a beautiful Memorial Day Weekend! In Honor of all Veterans and Active Service Members....Thank you for all you do!
World War II Memorial Dedication honoring WWII veterans. Saturday, June 4,2016 on the Worcester City Common. Program and parade st 11:30am.
Philoptochos baking koulourakia and kourabiedes for Grecian Festival....please view pictures on the Weekly Bulletin by clicking on the About Tab, Weekly Bulletin

Volunteer for the Grecian Festival! Everyone is welcome to help.

General Assembly meeting scheduled for Monday, June 20, 2016 at 7:00pm
Greek School Graduation please see pictures in the Sunday Bulletin and Greek School-St. Spyridon FB page.
Fr. Dimitri will be at Hope Cemetery on Friday, May 27, 2016 from 3pm-5pm and Memorial Day, Monday, May 30 at 10am for a Trisagion service to memorialize our deceased loved ones. Thank you to the St. George's Hellenic Benefit Society of Tsamanta for sponsoring the Trisagion Memorial during Sunday, May 29, 2016 Divine Liturgy.
Bible Study, Wednesday, June 1, 2016 at 7pm in the Tonna Room
Congratulations to our elected Laity Award recipient, Georgia Parafestas. Please see information in the Sunday Bulletin if you would like to attend the honorary dinner on June 12, 2016.
• 2016 Parish Council Executive Board.
Georgia Parafestas-President
Nick Moudios-Vice President
Nick Paleologos-Treasurer
Michael Dionis-Secretary
George Gourousis-Assistant Treasurer
St. Spyridon Parking Lot renovation project which started last year will resume this summer. Please consider donating to Phase II of the renovation. Thank you and may God Bless you.
Greek dance classes are now in session, Kindergarten-Adult. Go to the Ministries tab for schedule.
---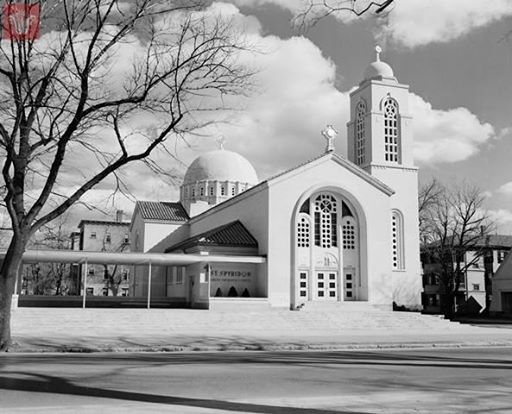 Upcoming Events
Cathedral Off. Closed
May 30
Father to read memorial prayers at
May 30 10 am
Goya meeting
May 31 6:30 pm
Little Angels
Jun 1 9:30 am