Quick Updates:
Orthros 8:30am, Divine Liturgy 9:45am
Xristos Anesti!
Weekday Services, Orthros 8:30am, Divine Liturgy 9:45am
Holy Ascension, Thursday, May 25
Saturday of Souls, Saturday, June 3
Bible Study, Wednesday, June 7, 2017 at 7pm
Godparents Day, Sunday, May 21, 2017
AHEPA Sunday, Sunday, May 21,2017 to ackowledge our AHEPA chapter members
Feeding Ministry, Sunday, June 17, 2017 at 11:30am
Seniors Luncheon Sunday @ AHEPA home, May 21, 2017
Philoptochos Society Annual Year End Dinner, Tuesday, June 6th at 6pm at The Sole Proprietor(please see flier in Sunday Bulletin for details)
2017 Parish Council Executive Board.
Georgia Parafestas-President
Mike Dionis-Vice President
Nick Paleologos-Treasurer
Efrosini "Sue" Kika-Secretary
George Gourousis-Assistant Treasurer
---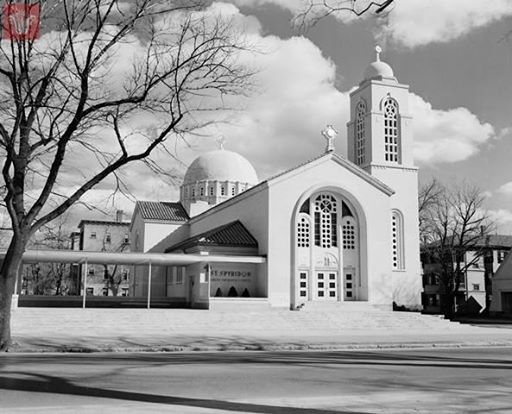 To read our Weekly Bulletin please click the About tab\Weekly Bulletin.
Ministries:
St. Spyridon Preschool
St. Spyridon Greek School
Sunday School
Feeding Ministry
Food Pantry
GOYA/JOY/HOPE
Boys and Girls Basketball
Little Angels
Dance Group
AHEPA
Senior Parishioners Group
Philoptochos Society
Daughters of Penelope
Greek School PTA
Affiliations:
Cultural Center Hrisohorafiton, Alexander the Great
Enosis Epirotic Society
Hellenic Arts Society