Quick Updates:
General Assembly meeting Sunday November 6, 2016
Orthros 8:30am, Divine Liturgy 9:45am
Philoptochos Festival of Tables Event-October 15, 2016
Luncheon 12pm $30.00/person $15.00 children 12 and under
Please reserve your seats and RSVP by Oct. 12th to Maryanna Koulisis, Amy Kalogeropoulos,
Celeste Moschos....please see announcement in Sunday Bulletin
Helenic Arts Society...Save the Date...Hellenic Arts Dinner Dance...Saturday, October 29, 2016...please check future isssues of the Sunday Bulletin for more info to follow.

Annual Food & Wine Fest benefitting Holy Trinity Nursing & Rehab. will be held Thursday, Oct. 6, 2016 5:30pm-8:30pm in the Cotsidas Cultural Center....please flier in Sunday Bulletin for more info.
2016 Parish Council Executive Board.
Georgia Parafestas-President
Nick Moudios-Vice President
Nick Paleologos-Treasurer
Michael Dionis-Secretary
George Gourousis-Assistant Treasurer
St. Spyridon Parking Lot renovation project which started last year will resume in the Fall. Please consider donating to Phase II of the renovation. Thank you and may God Bless you.
---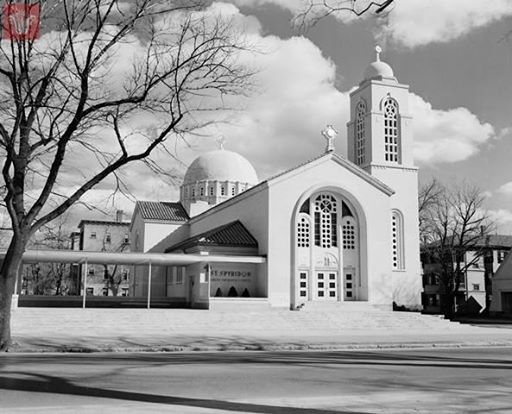 To read our Weekly Bulletin please click the About tab\Weekly Bulletin.
Upcoming Events
Rental Hall Wedding
Sep 25 6 pm
Philoptochos Board Meet.
Sep 27 6:30 pm
GOYA meeting
Sep 27 6:30 pm